Illustrations inspired by travel
Portrait/Maasai woman
This Maasai woman was selling honey to passing travelers between Ngorongoro and Serengeti Nationalpark.
A moment I caught with my camera, drawn back home in Vienna. 
Portrait/Datoga woman
This woman of the Datoga tribe was selling bracelets in her village near Lake Eyasi, a large seasonal lake in north Tanzania. Her husband made them from used brass locks. 


Portrait/Arusha Market Lady
This Tanzanian woman was selling rice and beans at Aruhsas Central Market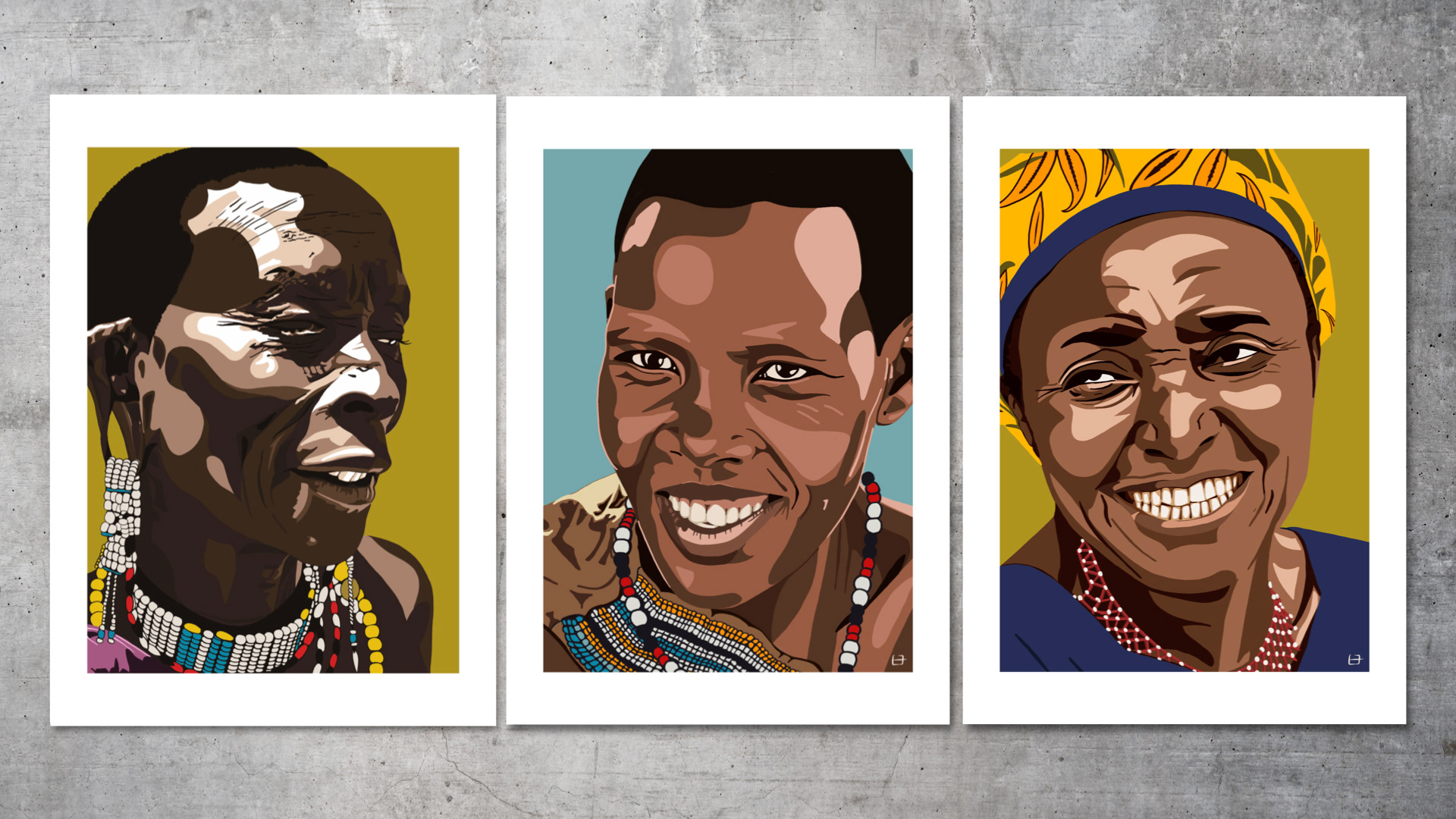 Places I love / Tanzania. 
Moments I caught travelling Northern Tanzania. 
I met these women in Serengeti National Park, Lake Eyasi region and Arusha.