South of Luang Prabang / Laos
Children on their way home from school somewhere in the mountains between Luang Prabang and Vang Vieng.
A moment I caught with my camera, composed and drawn back home in Vienna.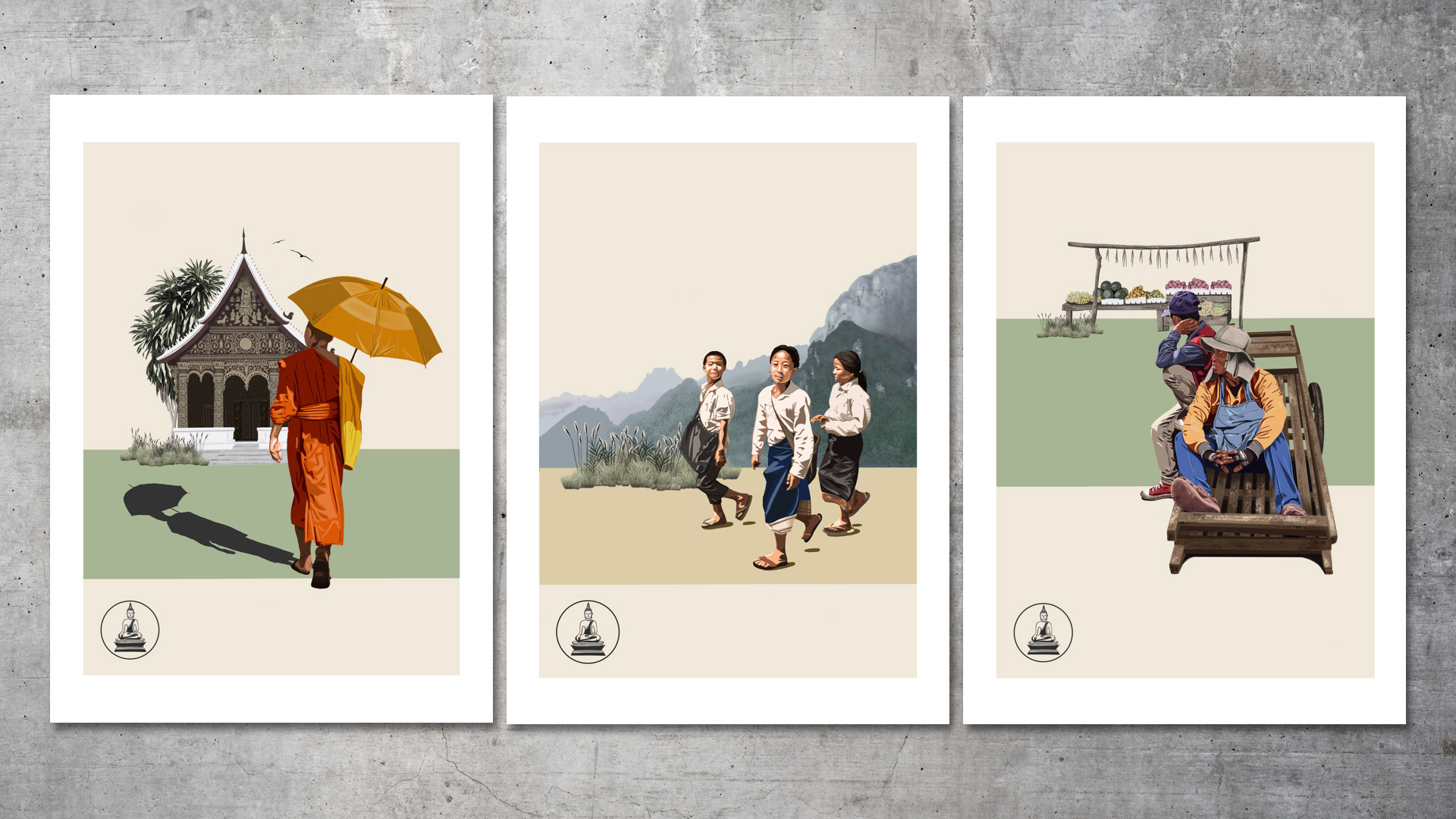 Places I love / Laos. 
Moments I caught travelling Luang Prabang, Vang Vieng and Vientiane.