Laos / Luang Prabang
A monk on his way to Wat Pa Phai in Luang Prabang. 
Life in Laos revolves around the temple and Luang Prabang is especially renowned for its spiritual aura, no doubt partly due to the 34 UNESCO-protected wats.
A moment I caught with my camera, composed and drawn back home in Vienna.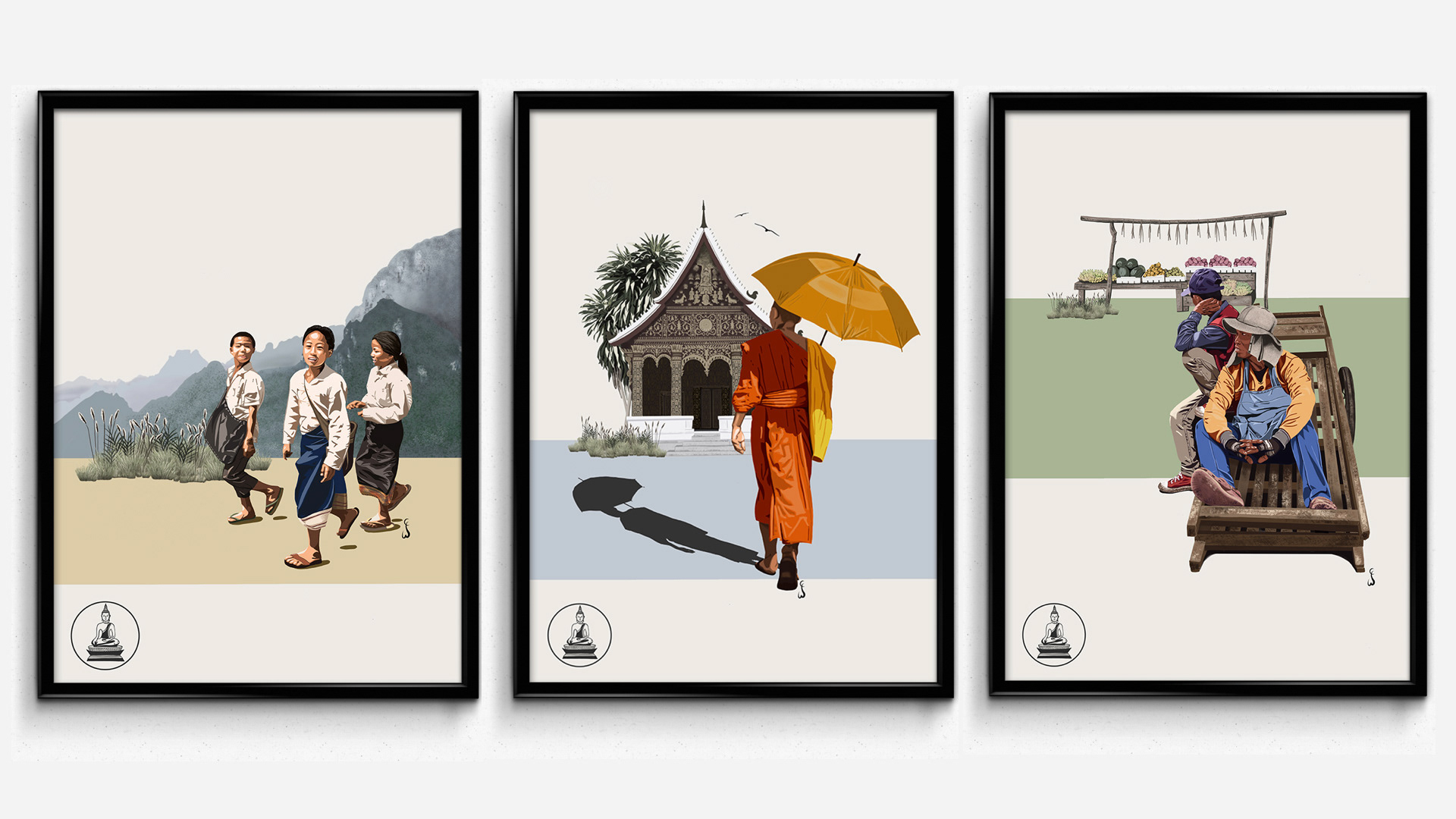 Places I love / Laos. 
Moments I caught travelling Luang Prabang, Vang Vieng and Vientiane.