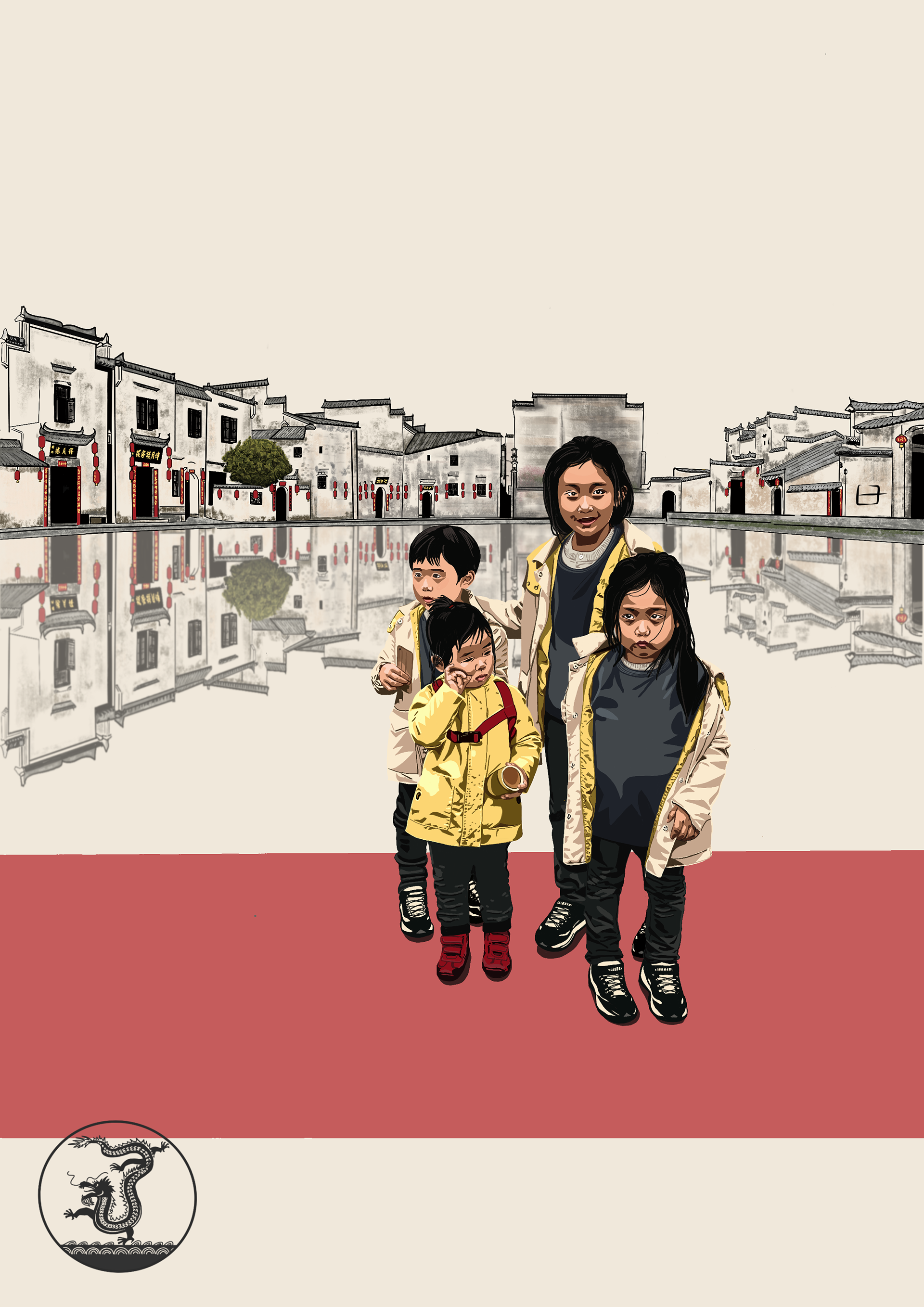 4 kids posing for their Daddy in front of the Moonlake in the ancient village of Hongcun.
The lake is famous for a scene in the movie Crouching Tiger Hidden Dragon.
A moment I caught with my camera, composed and drawn back home in Vienna.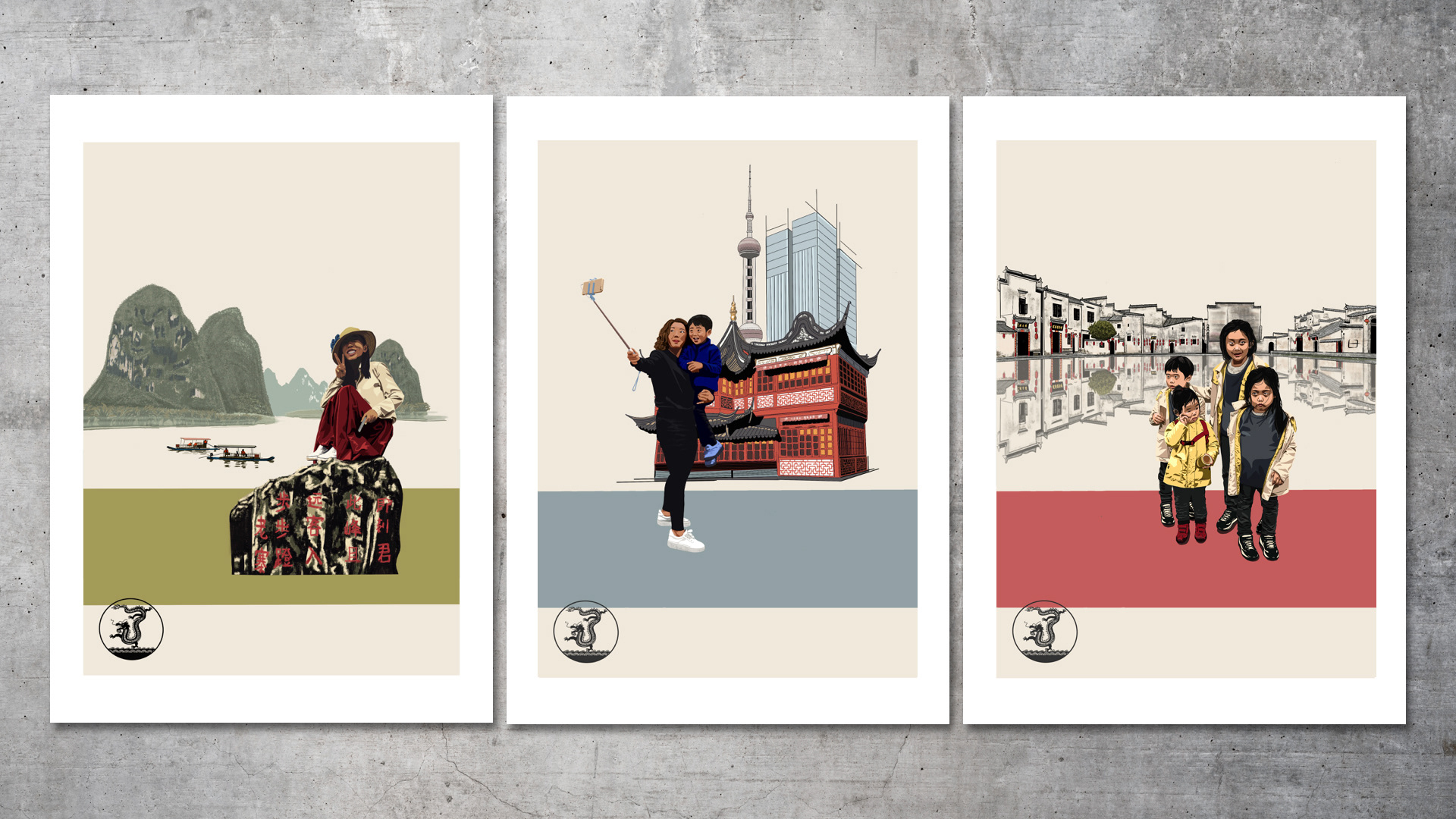 Places I love / China. 
Moments I caught travelling China in Hongcun, Shanghai and Xingping.