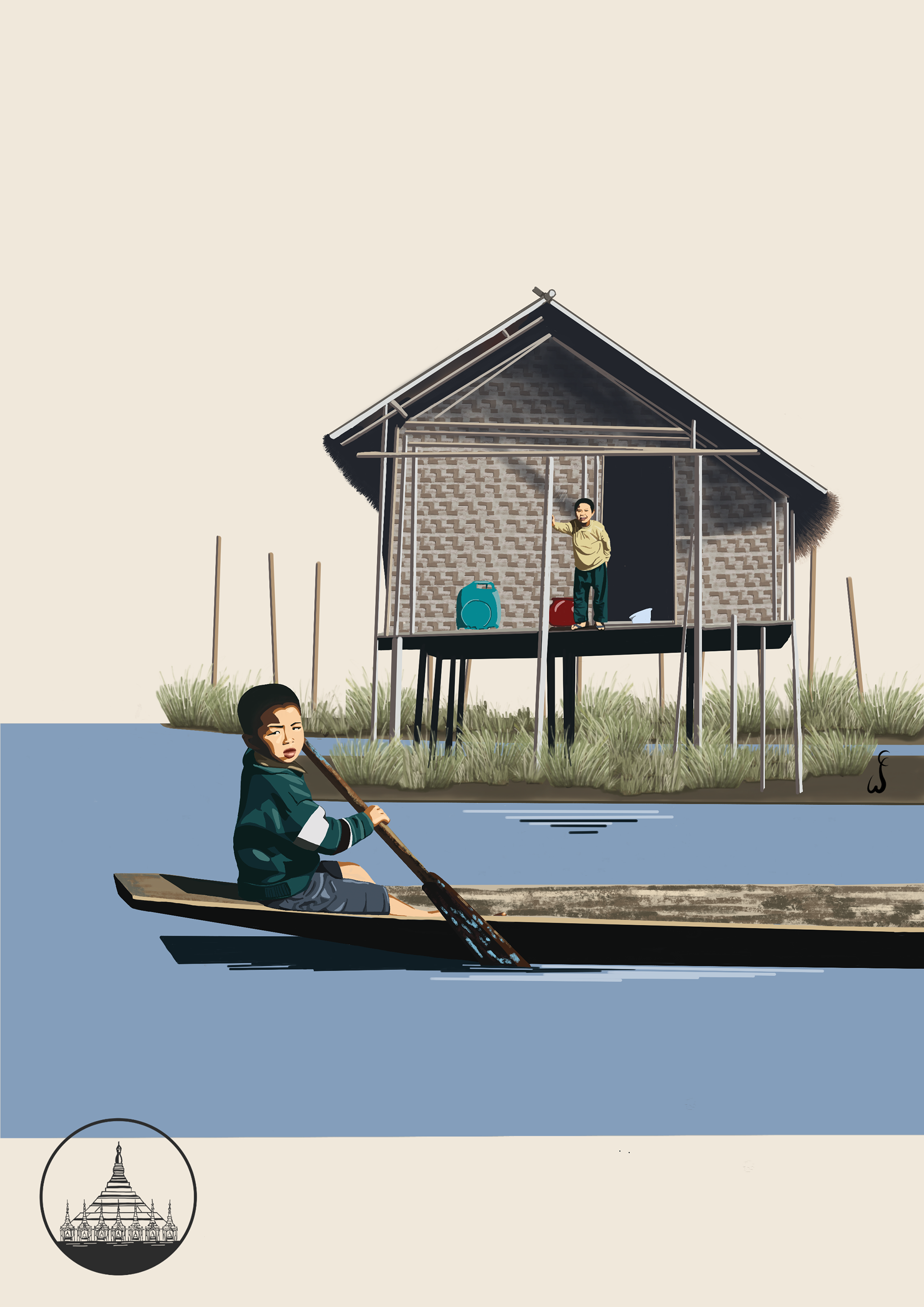 Paddling home from school. The Intha live in stilt houses built on islands. Children learn how to paddle and navigate the lake between houses and floating gardens very early.
A moment I caught with my camera, composed and drawn back home in Vienna.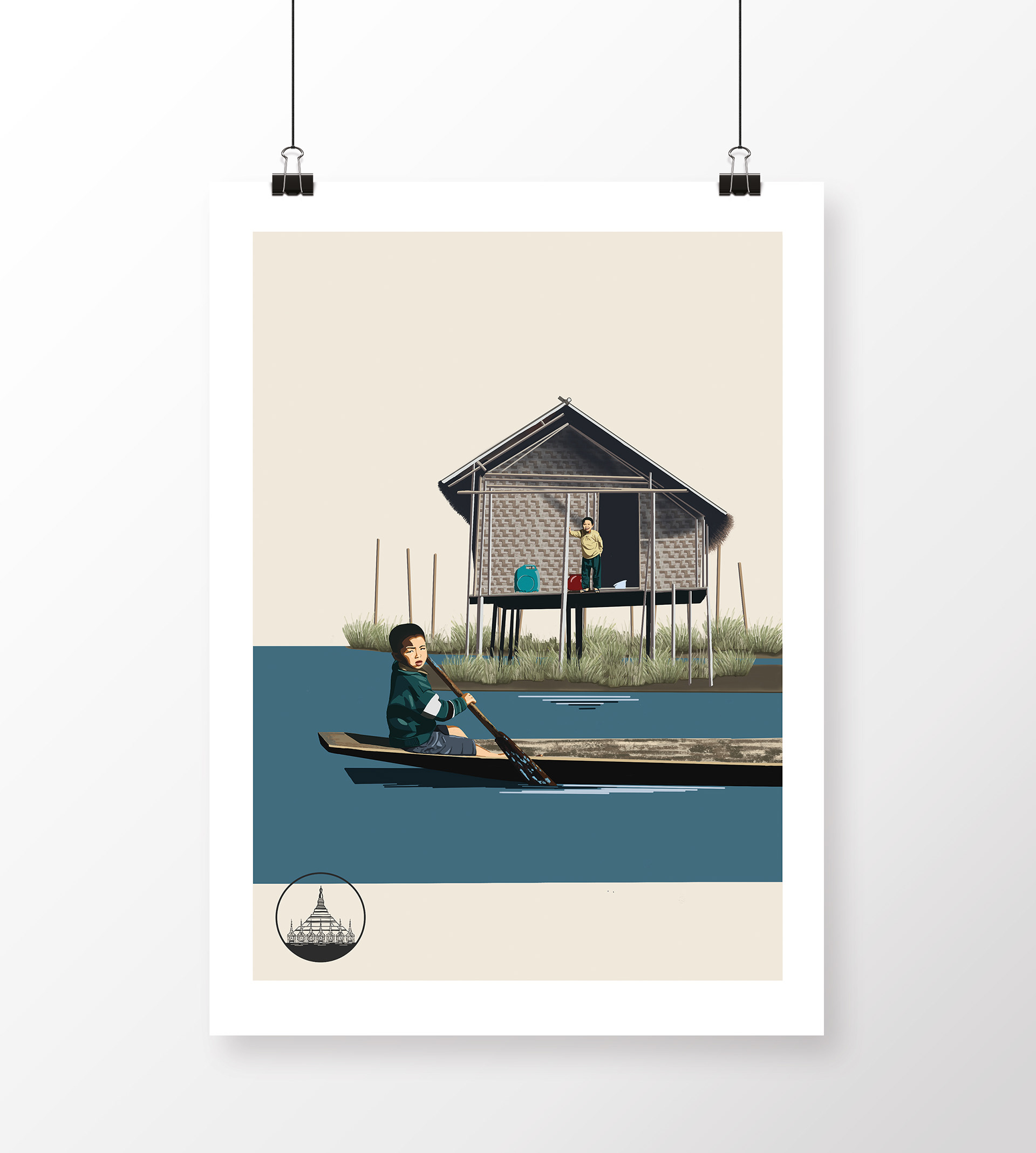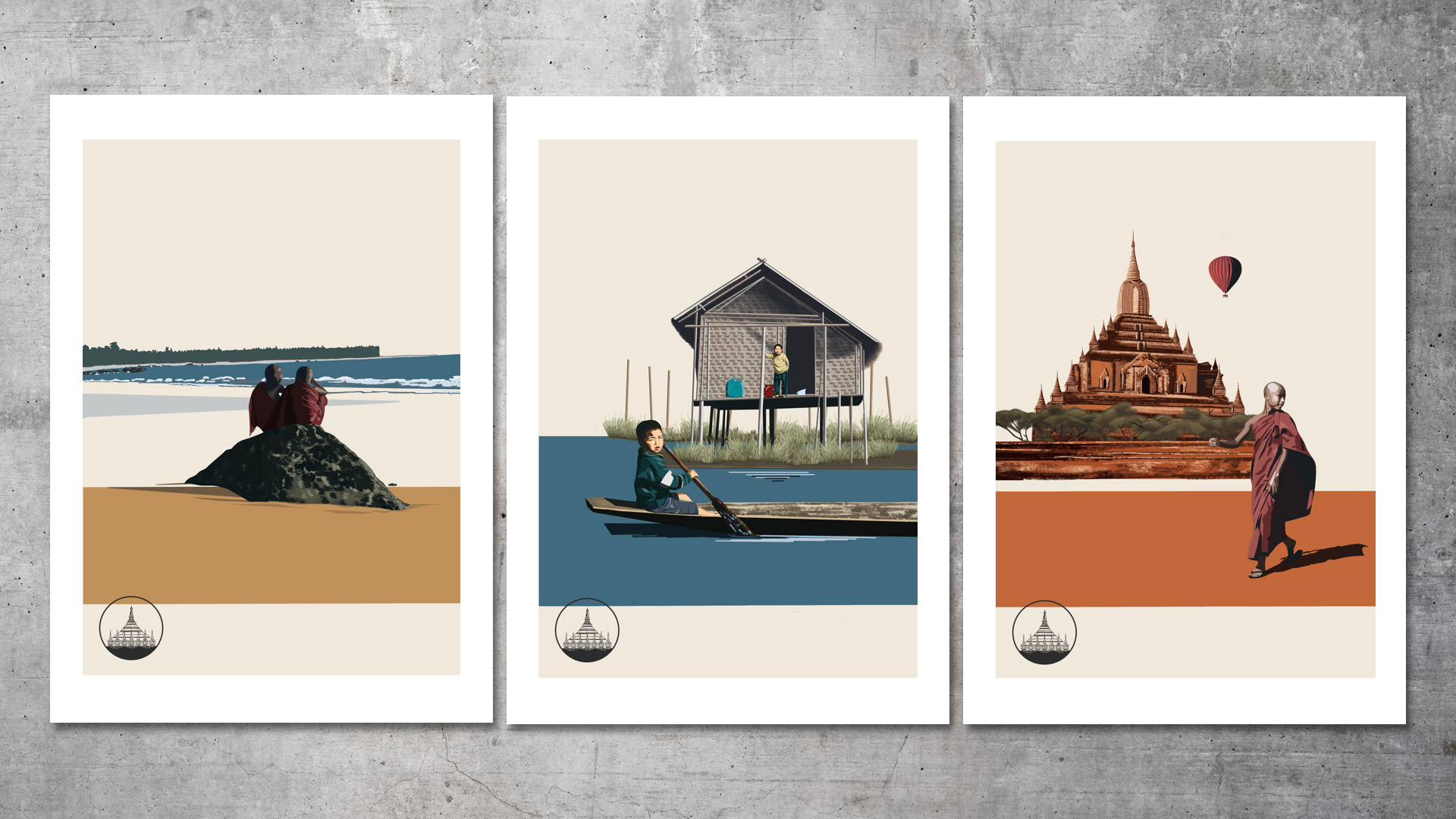 Places I love / Myanmar. 
Moments I caught travelling Myanmar in Ngapali, Inle lake and Bagan.