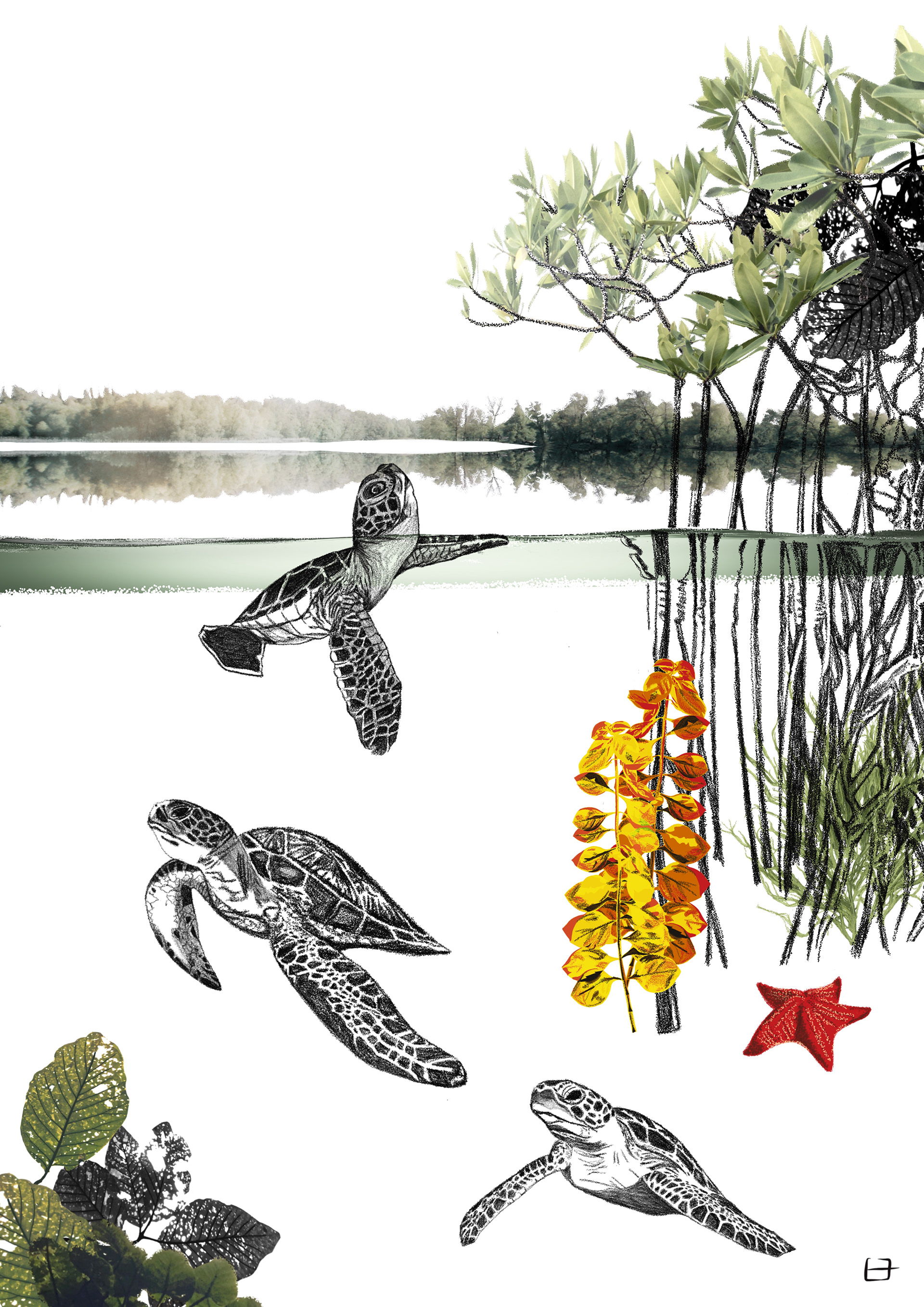 Nature is amazing / Where water meets land
Illustration inspired by reading "The people in the trees" by Hanya Yanagihara and exploring Indonesiens rainforests and sea life. I am very grateful that I had the opportunity to experience underwater life almost unspoiled and unharmed many many years ago around Sulawesi, Indonesia. I remember reefs full of life whose beauty left me speechless and untouched mangrove forests. Sadly this beauty is about to disappear almost everywhere on our wounded planet.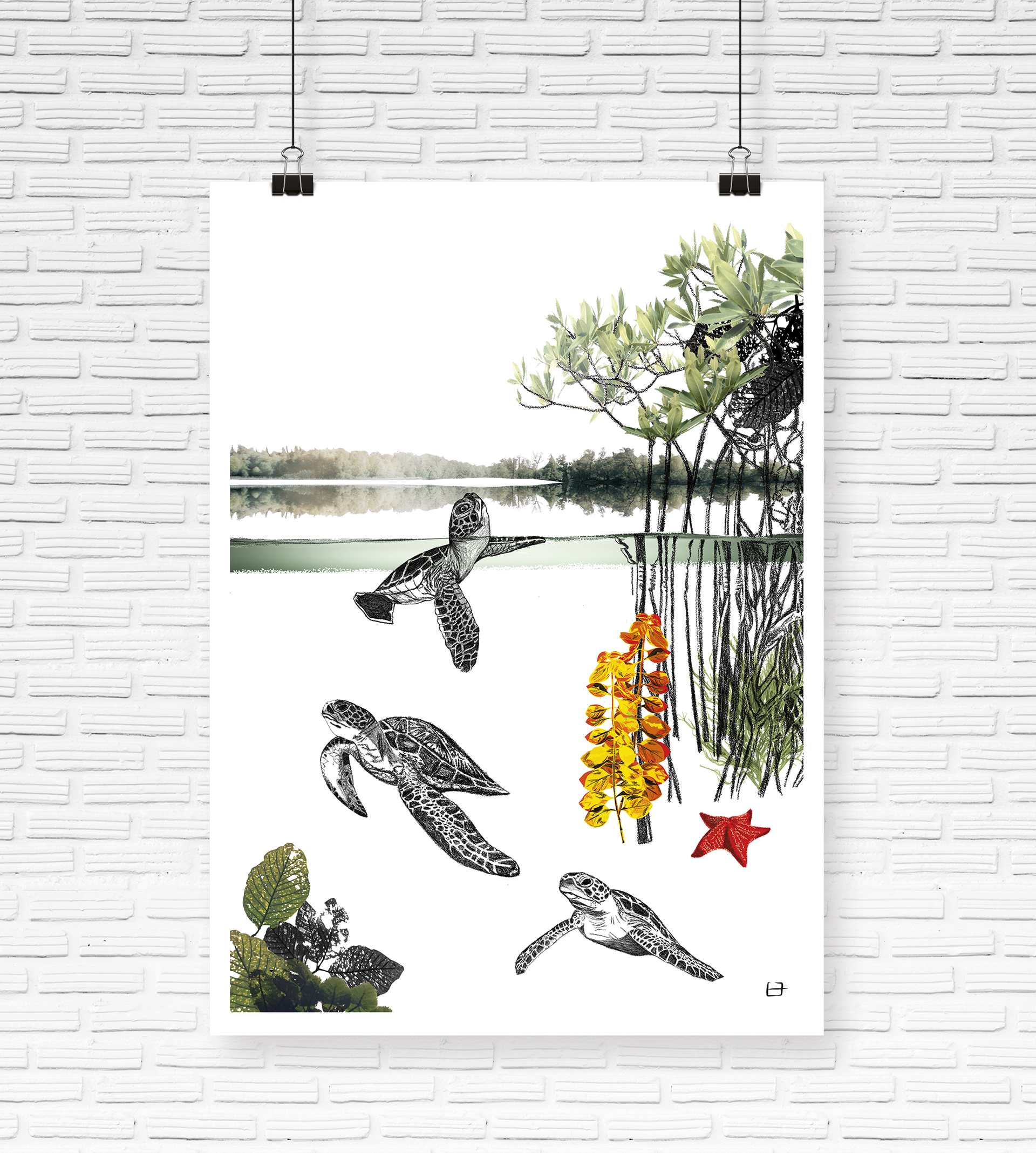 "As I approached the lake's edge, the opa'ivu'ekes seemed to notice me, and as a single unit paddled slowly toward me, their limbs cleaving the water so softly that they sent only the gentlest ruffle across the still surface."