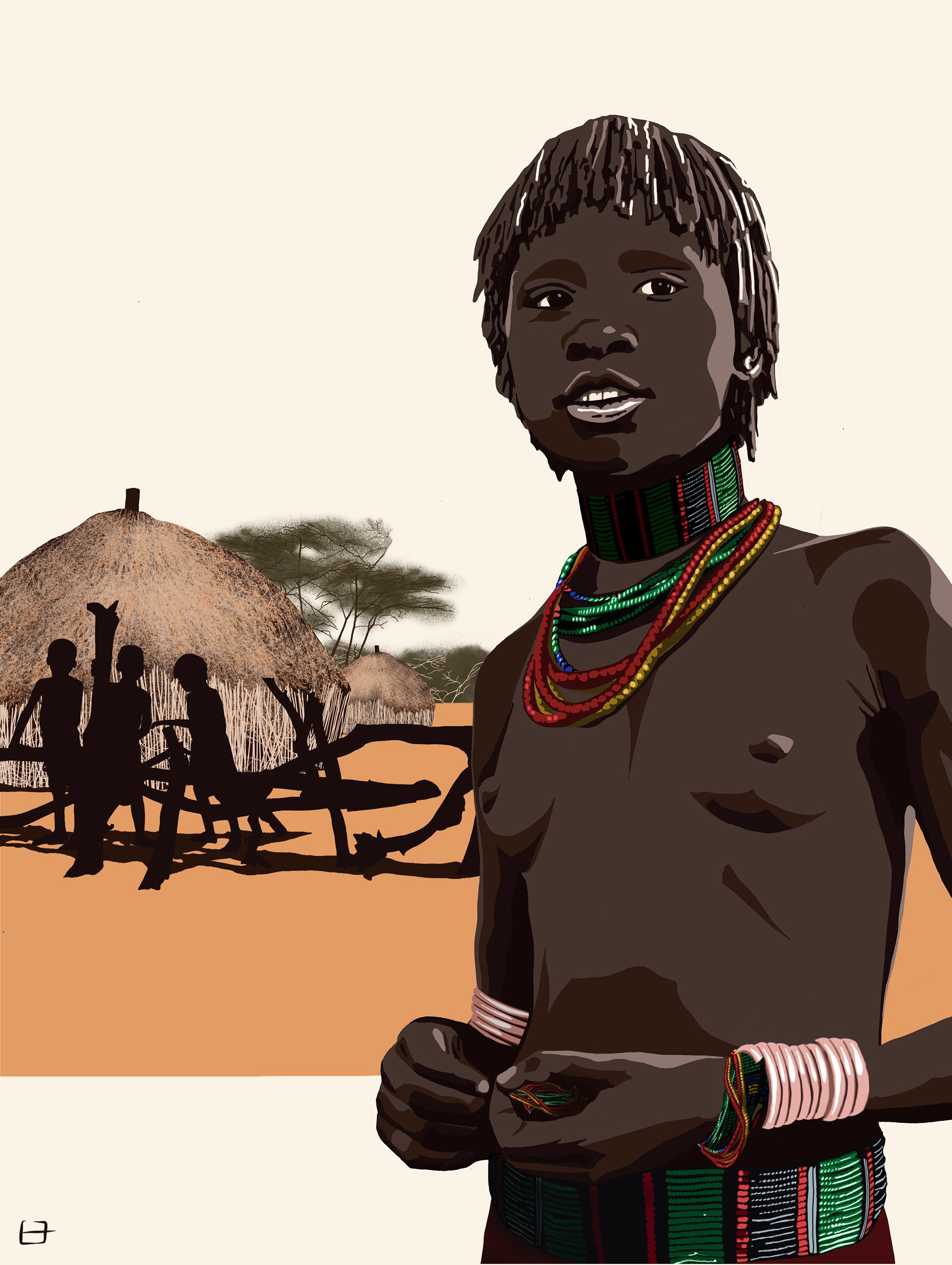 Illustrations inspired by travel
A girl of the Hamar Tribe in her village in South Omo Valley, Ethiopia

The Hamar are a semi-nomadic tribe. They are excellent herders, breeders of cows, sheep and goats and cultivate small fields growing maize, sorghum and pumpkin. The women wear a unique hairstyle of thin dreads covered with clay and cow butter. 
Moments I caught with my camera, composed and drawn back home in Vienna.